According to the HSE there are about 65,000 non-fatal accidents in construction in the UK each year. Managing risk in construction to avoid accidents and getting the right cover in place is therefore essential. Longfields is an independent broker to the construction sector. We offer the wide range of policies needed to cover the building industry and associated trades. In this article we explain some of the main policies that are needed in the sector and how we at Longfields can help to reduce risk.
Public Liability Insurance
Who needs it? Employers, the principal contractor and subcontractors.
What does it cover? It covers the insured business for physical injury to third parties or property damage which arises in the course of the business's daily activities, such as damage to a client's property or a neighbouring property whilst the insured is undertaking work. It is becoming more common for contractors to be asked to have enhanced limits for their Contractors Liability Insurance and we provide Public Liability limits from £1m to over £10m.
Employers Liability Insurance
Who needs it? It is a legal requirement for all employers within the UK to hold this cover and the minimum statutory limit is £5,000,000 although most insurers provide £10,000,000 automatically.
What does it cover? It covers the business for liability arising from employees (including temporary workers and labour only subcontractors) who sustain an injury or illness during the course of their work. Bona-fide subcontractors need to have their own insurance in place and main contractors must ensure that their bona-fide subcontractors have this in place or the main contractor will assume the sub contractor's liability themselves. Bona-fide subcontractors will usually need to carry insurance to at least a minimum level that is set by the main contractor's insurers.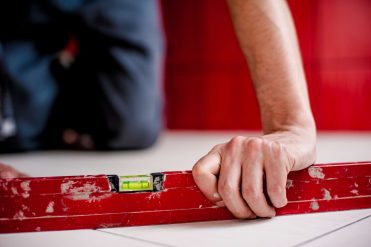 Contract Works Insurance (often called Contractors' All Risks)
Who needs it? The employer, the principal contractor and subcontractors
What does it cover? The insurance protects against physical damage to works and site materials that the insured business was contracted to undertake. It covers the works in the course of construction before it is handed over to the principal contractor or employer on practical completion.
There are several elements that this kind of insurance covers, most of which are out of the ordinary from other kinds of insurance. Contractors All Risks insurance can be seen as an additional kind of insurance that you would purchase if you are working on construction sites, since a traditional Public Liability insurance policy doesn't cover any damage to the work on site, or any hired-in plant or equipment.
As well as covering fire, flood, storm, vandalism and theft, as stated above, it also offers additional coverage for construction faults and some negligence. It's the kind of insurance that you take out when you are working alongside other companies on a specific contract, offering you protection from the many hazards you may encounter on the site.
It can pay to repair or re-do the work that is in progress if its damaged by an insured event and includes both permanent and temporary works. Importantly though, it does NOT cover poor workmanship or wilful negligence by the insured (or the insured's sub-contractor).
Professional Indemnity Insurance
Who needs it? Anyone who provides advice or has design responsibility, even if this is subcontracted to another party.
What does it cover? Professional Indemnity covers legal costs and damages including rectification costs in relation to alleged errors in the design or the construction of project. Here it is vital that contractors take great care in ensuring they do not inadvertently take design responsibility that is rightfully the employer's or the architect's. One common pitfall is when a section of the works has CDP (contractor's design portion). We have experience with this and can provide specialist advice.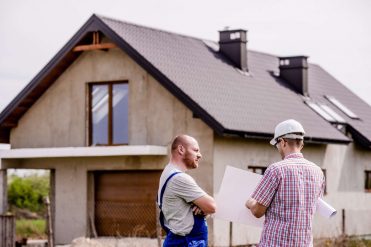 Motor Fleet Insurance 
Who needs it? Any business with motor vehicles (including farm vehicles).
What does it cover? Motor fleet Insurance is designed for businesses with multiple vehicles, to have them all on one policy. Whether they're cars, vans, minibuses, trucks or HGVs, there are three levels of cover to choose from - Comprehensive, Third Party, Fire & Theft and Third Party Only. You can also choose to have a policy covering any driver to drive any vehicle, or fixed to Named Drivers for specific vehicles.
Fleet insurance costs can be reduced in various ways. One of these is to limit the age of the people able to drive it. Taking young drivers out of the equation for example and setting a minimum age of 23 would help drive down the price. You could also increase the voluntary excess on your policy and ensure that all vehicles have a good level of security.
Fleet insurance provides cover to the driver, passengers and third parties for injury and physical damage caused. Staff who use their own vehicles in the course of their work (where movement between building sites is common), need to be adequately covered for their motor use (either on their own personal motor policy with a business extension or on the company's motor policy).
Director and Officer Insurance
Who needs it? Any director or controlling person in a business.
What does it cover? Directors and officers (D&O) liability insurance protects the personal assets of corporate directors and officers (and their spouses), in the event they are personally sued by employees, suppliers, competitors, investors, customers or other parties, for actual or alleged wrongful acts in managing a company. It is particularly relevant in high risk sectors such as construction. The cover is valid even if their company becomes insolvent. Care should be taken to ensure that the actual D&O policy taken out covers the specific risks that need to be protected (eg employment practice claims which are not always standard in D&O policies).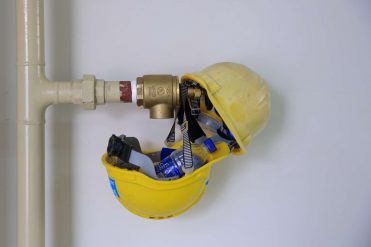 We also offer other types of insurance cover.
At Longfields we have strong relationships with leading insurers including the specialist markets. This allows us to provide suitable competitive cover dependent on the business being high or low risk including main contractors and builders or sub-contractors such as roofers, scaffolders, carpenters, plasterers, plumbers and various other building-related trades. Construction is a high-risk sector and we help our clients actively manage and mitigate risk to avoid claims occurring.
Our range of cover comprises all the major policies (explained above) and we also help with:
Pro-active risk management advice and assistance
Site visits highlighting insurance risks
Checking subcontractors' insurance for main contractors.
Call or email us now for advice
Liam Wood
01206 396000