With over 50 years of combined experience, we have the expertise, knowledge, and marketplace to present competitive insurance deals, both in premium and cover. 
Delivering insurance solutions across Cambridgeshire, Essex, Norfolk and Suffolk, the Longfields team has strong roots within the farming and agriculture industry. Our team has over 50 years of combined experience, and it's this experience that means we don't just understand insurance; we know farming too.
Luke, our Managing Director, knows that delivering a good old fashioned first-class service with a quality insurance solution for our farmers is key, and this is an ethos that runs throughout the company.
It's not just agriculture insurance we do; we also offer commercial and private clients insurance, making sure your life's most valuable assets are covered.
You'll find our office in rural Suffolk, in a village called Otley. We've set up home in an old barn, which has been developed into an office space, and we have stunning views of farmland all around us.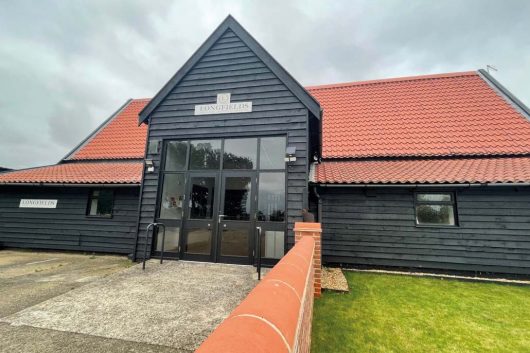 Our team has a real passion for farming. Jill, one of our Farming Account Managers, was, in fact, born into a farming family, meaning she knows first-hand what life is like on a farm and the key months in a farmer's life. Jill channels this knowledge into her 30 years of experience within the insurance industry to deliver suitable insurance deals for her farmers.
Mark, another of our Farming Account Managers, has been with us since the beginning. He has over 18 years of experience and knows everything about farming insurance. He's very particular and will scrutinize your policy to ensure you're on the right insurance programme for your needs.
We believe that it's not only about insurance; it's about people, building relationships and helping our farmers out wherever possible. Mark has often been a farmer's right-hand man while out on site visits. During lambing season, he once helped a farmer deliver a lamb, and he's been witness to a field fire, in which he alerted the farmer and fire brigade.
We have access to a broad range of insurers, meaning we can find insurance policies tailored to your needs. We offer impartial advice and have the expertise required to arrange an insurance programme that works for you. Whether you're looking for combined farm insurance for your family farm, agribusiness, or smallholding, we can help. Plus, when you sign with Longfields, we'll never let your policy automatically renew. We will review your policy and needs ahead of your renewal date to ensure it's still relevant and you will remain on the right policy.
Take the hassle out of finding your next insurance policy, and let us do it for you.  Whether you're looking to renew your insurance policy or want some advice, the Longfields team would be happy to discuss your requirements. You can contact us on 01473 784500 or 01206 396000.